Swedish Institute College of Health Sciences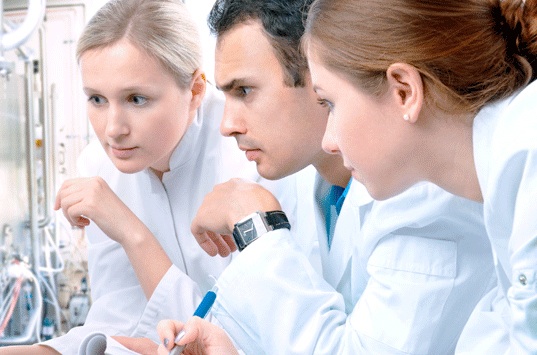 Questions? Fill out the form below to get answers.
Welcome to the Swedish Institute's College of Health Sciences. The Institute was founded in 1916 as the Swedish Institute of Physiotherapy and is the oldest continuously operating massage therapy institution in the country.
The college is proud of its long-standing program in massage therapy, that leads to an Associate in Occupational Studies degree, and has since also added degree programs in Advanced Personal Training, Clinical and Administrative Medical Assistant, Surgical Technologist and Nursing. Three certificate programs are also offered in Medical Billing and Coding, Personal Training and Clinical Medical Assistant. As we celebrate our 100th anniversary, we pledge to continue to offer programs of the same quality that made our massage therapy program a landmark in healthcare education.
Programs Available at Swedish Institute College of Health Sciences:
Massage Therapy - Associate in Occupational Studies


Founded in 1916, the Swedish Institute is the oldest school of massage therapy in the United States and has graduated thousands of massage therapists over the past 96 years. The current massage therapy program is a 64 semester credit hour program that can be completed in as little as 16 months and graduates receive an Associate in Occupational Studies degree in Massage Therapy. Full time and part time study is available and classes are offered at various times throughout the day and evening. Graduates are eligible to sit for the New York State Licensing Examination in Massage Therapy.

The Institute has one of the most comprehensive massage therapy programs in the country in terms of curriculum hours, emphasis on therapeutic understanding, clinical training, and integration of Western and Eastern techniques. The dynamic curriculum develops strong skills in Western and Eastern styles of massage, with an emphasis on careful assessment and treatment, professional development and business practices.

Employment opportunities range from private practice to working in spas, health clubs, on cruise ships, in hospitals and in conjunction with other health professionals.




Swedish Institute College of Health Sciences Campus:
New York, NY


Manhattan! We are in the heart of New York City surrounded by nature – the collective creative spirit of human nature! Art galleries, restaurants, TV studios, retailers, gyms and yoga studios abound in our Chelsea neighborhood. Chelsea is bordered by Chelsea Piers on the Hudson River, Herald Square to the north and the Farmers' Market at Union Square to the south. Times Square and Broadway are within walking distance. Public transportation will bring you to our door.
Swedish Institute is nationally accredited by the Accrediting Commission of Career Schools and Colleges (ACCSC). ACCSC is a national accrediting body recognized by the U.S. Secretary of Education.
Note: Swedish Institute's continuing education courses are currently outside the scope of ACCSC's accreditation.
Swedish Institute's programs are registered with and regulated by the New York State Department of Education and the Institute is authorized to grant certificates and degrees to graduates of its registered programs.
For IMPORTANT INFORMATION about our programs including length of time to complete; cost of tuition/books/fees; graduation/placement/retention rates; median debt other students have incurred; and, similar information, Please click here.